Imagine Yourself Debt-Free, With a Fresh Start
While it may not be easy to decide whether or not to file for bankruptcy, it can offer you a way to eliminate your debt burden when it has become too great to handle on your own. Under the current economic conditions, bankruptcy no longer has the negative "stigma" associated with it many years ago. The rich and famous as well as the poor and unknown have filed for bankrupcy protection in the federal courts and as foreclosures and unemployment continue to degrade the economy, individuals and businesses alike will continue to seek a "fresh start" through bankruptcy.
There are two main types of bankruptcy cases individuals use, Chapter 7 and Chapter 13. While both provide relief from debt and a fresh financial start, there are distinct differences and at Wright & Associates, we are committed to making sure you understand what they are and what options are available to you.
Chapter 7
Chapter 7 is commonly referred to as "straight bankruptcy," and is the most common type of bankruptcy filing. Petitioners who invoke Chapter 7 have few or no assets available to pay creditors, and the discharge applies to most debts.
Important things to know about Chapter 7 are:
You must qualify to file Chapter 7 based on your income and a means test set out in bankruptcy law. If you can afford to repay a portion of your debts, you may have to use Chapter 13
Your available assets, called nonexempt property, may be sold by the bankruptcy trustee to pay your creditors
You are permitted to keep exempt property, which is protected from the reach of your creditors
The Chapter 7 discharge applies to most common unsecured debt types, including medical bills and credit cards
Most Chapter 7 cases are "no-asset," meaning there's nothing left to pay creditors after accounting for your property exemptions. State or federal law control property exemptions, and this is why bankruptcy cases can be different from state to state.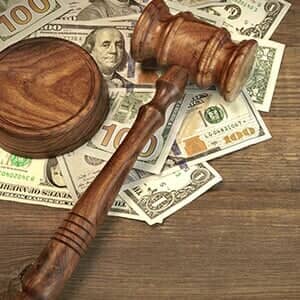 Chapter 13
Chapter 13 is commonly referred to as a "re-organization" because it essentially re-organizes and prioritizes your debts. That is, you make partial or full payments according to a court-approved repayment plan, and remaining debts are discharged once you complete the repayment plan. If you have a set amount of stable disposable income after paying for life essentials, Chapter 13 may be your only bankruptcy option.
The repayment plan is the main part of a Chapter 13 case and property exemption laws factor into figuring out repayment plan details.
Key features of Chapter 13 cases:
You have mortgages or loans you want to bring current through the repayment plan, allowing you to keep the property
Your debts are ineligible for a Chapter 7 discharge, such as taxes, child support or student loans
You're driven to pay off debts by personal values or morals